Velocity Elevator is the leading expert in McDonough, GA for the installation of home elevators. Our team of experienced home elevator installers, elevator service technicians and elevator interior designers will evaluate your home or residential area for the best area to install your elevator . We will also offer you the best options for your home elevator needs and give you on the spot estimates for your current or new elevator.
YOU WON'T BELIEVE THE SELECTION!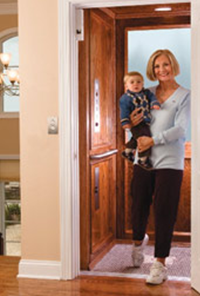 We have a wide array of service offerings for your home elevator installation. Our McDonough, GA office location would be more than happy to facilitate the installation of your new or current elevator.
Velocity Elevator's services also include the installation of dumbwaiters, handicap elevators, passenger elevators, cargo elevators, L.U.L.A. elevators, CareLift elevators, escalators, and much more!